Suspension
2009-2014 Honda Fit GE8
In terms of short race courses with curves (think autocross), the Fit is a pretty nimble car. But with all cars, there is improvement when you use aftermarket suspension. The main things people will change are stiffer springs, more responsive shocks, coilovers to lower their ride height, or new rear sway bars. Below we see what's available for the GE8.
Coilovers
BC Racing BR-Series/DS-Series
More info can be found on their site.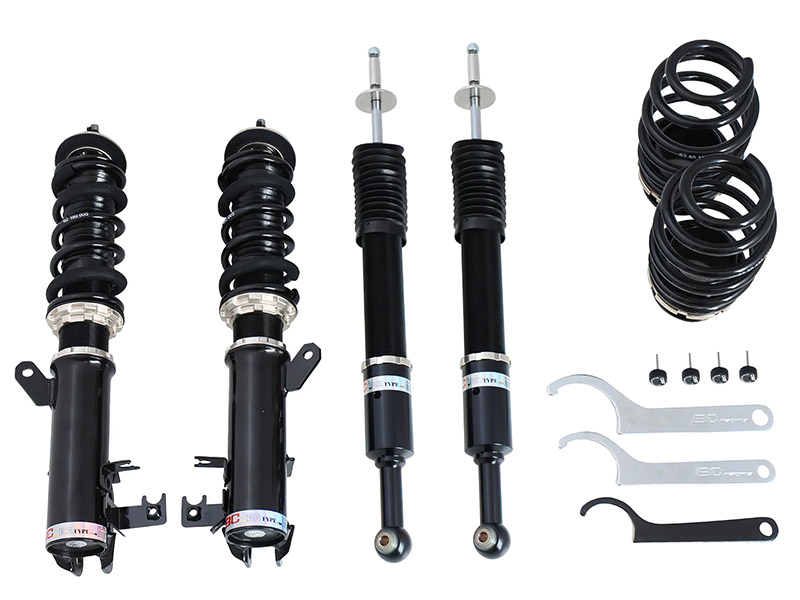 Rev9 Hyper Street II Coilovers
Available on Amazon.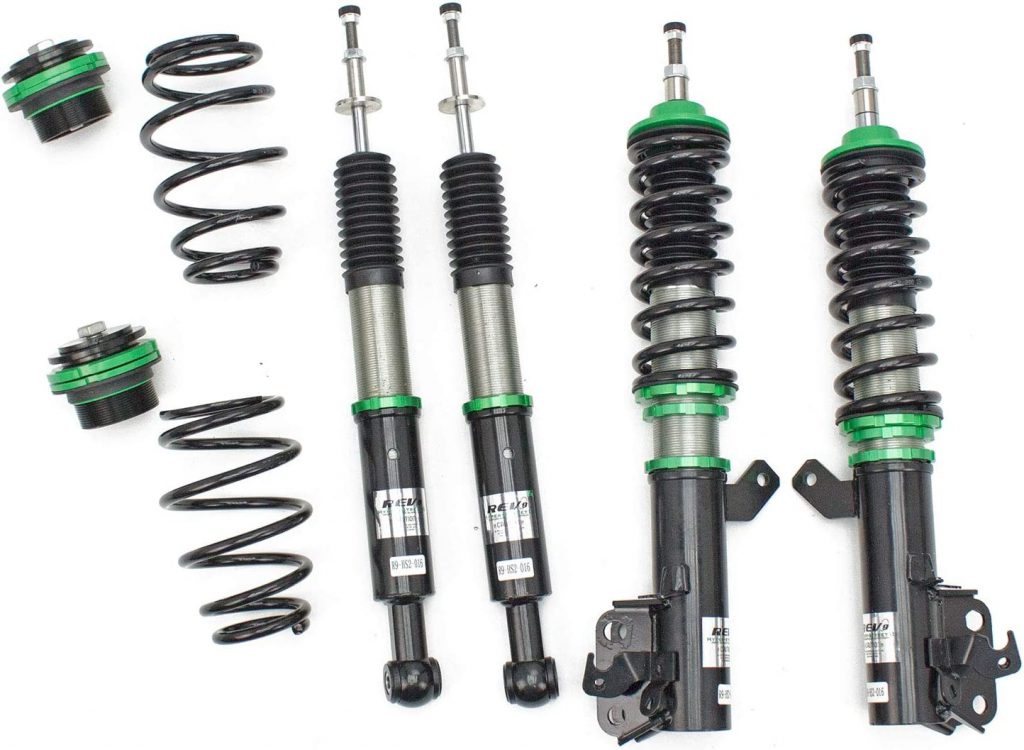 K-Tuned K1 Street Adjustable Coilovers
Available on Amazon here.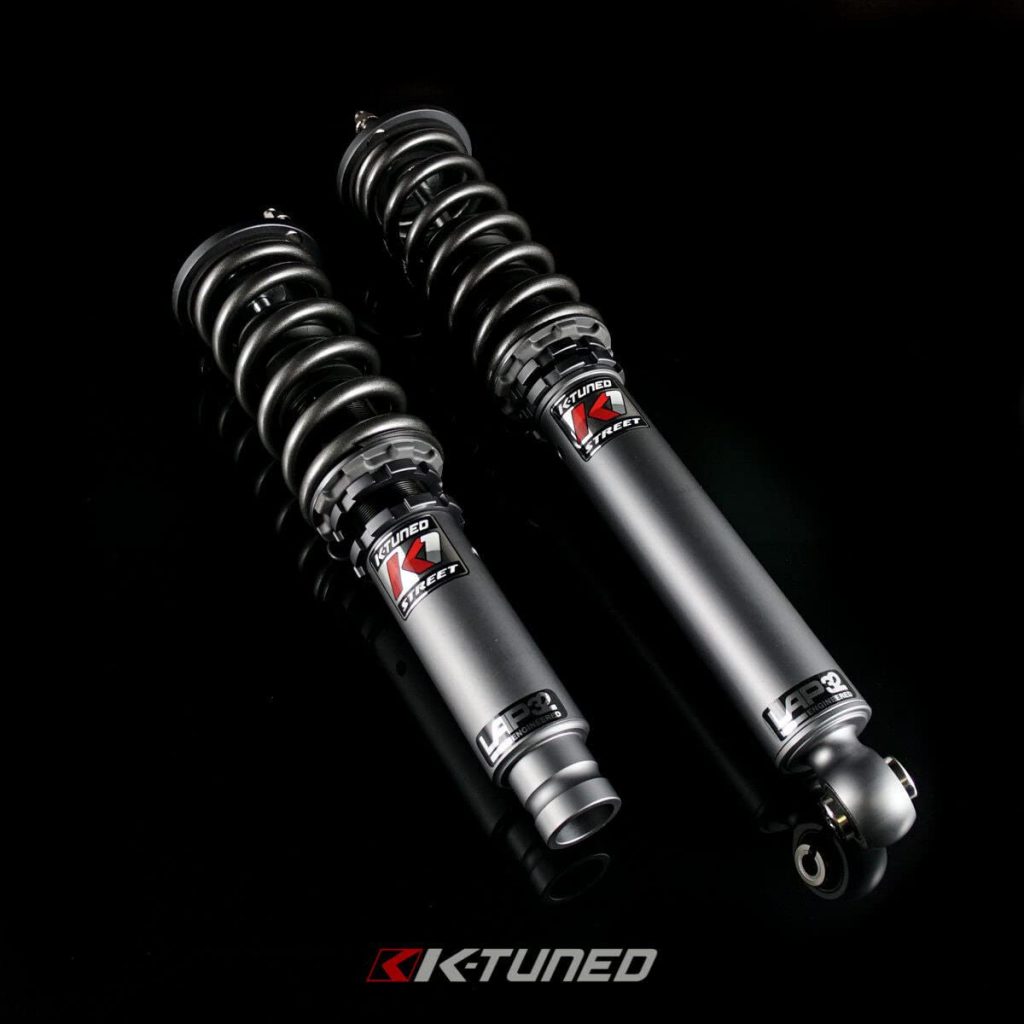 Ground Control Coilover Kit
Availabe on their official site.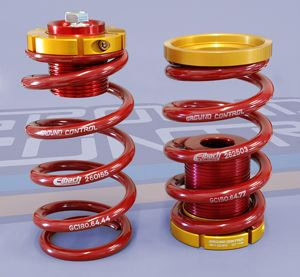 D2 Racing Coilovers
Available on the D2 site.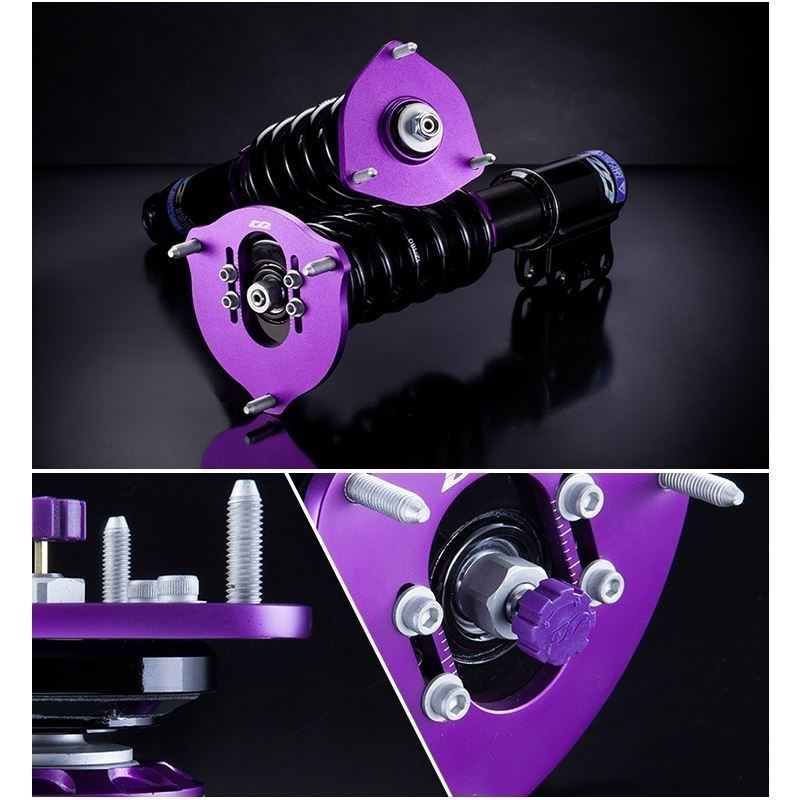 Ksport Coilovers
A number of options on their site.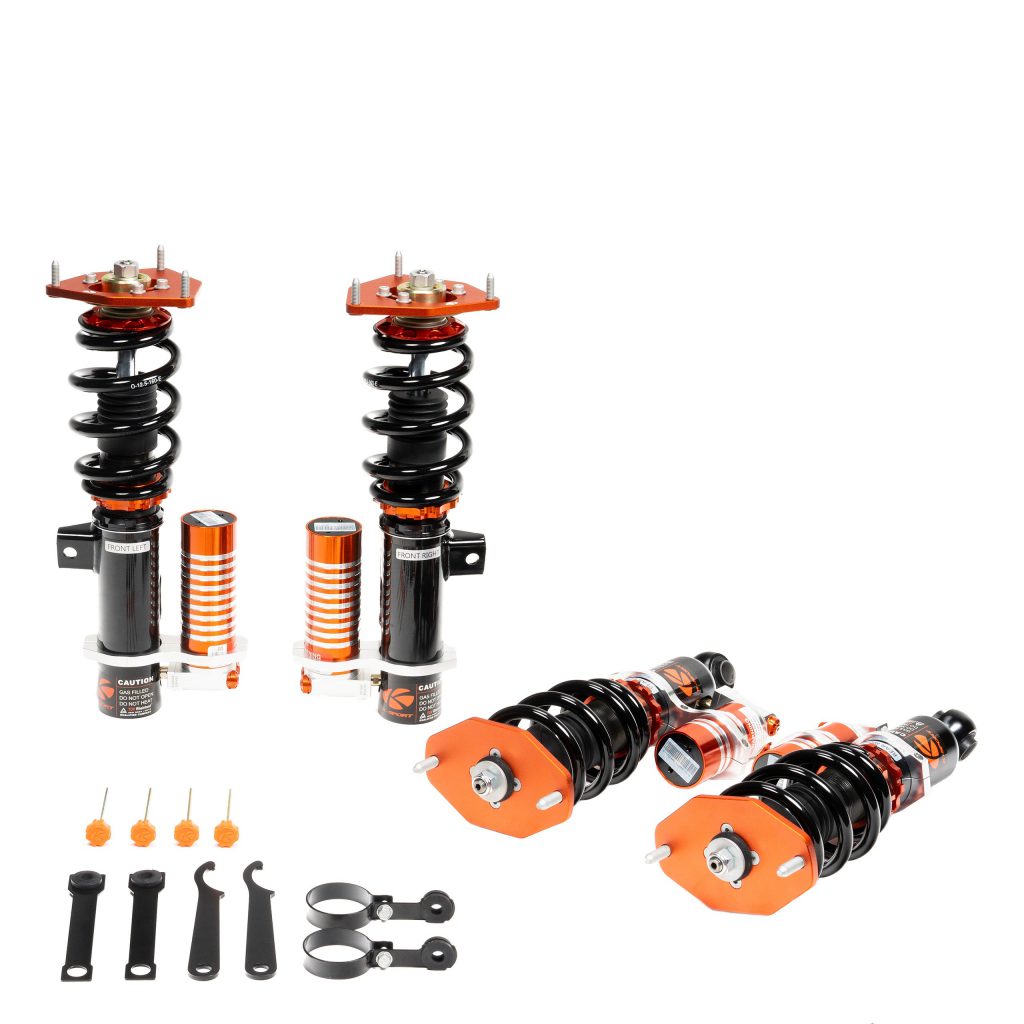 Bilstein B14 Coilovers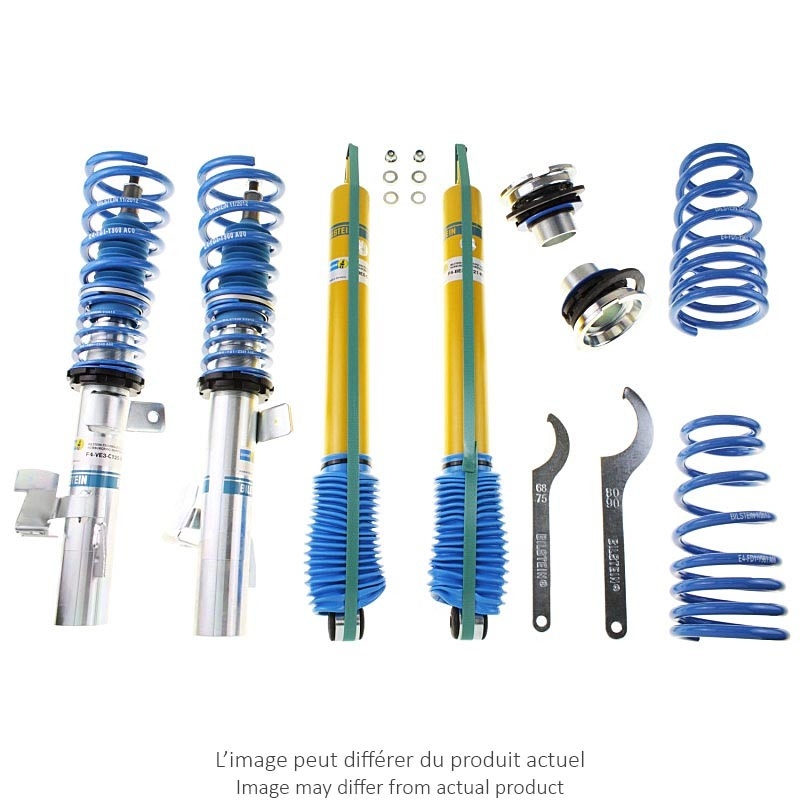 Springs
Swift Lowering Springs (4H021)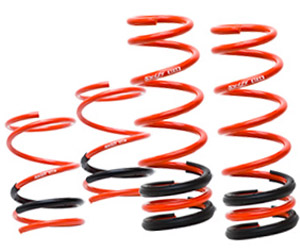 Eibach Pro-Kit (4081.140)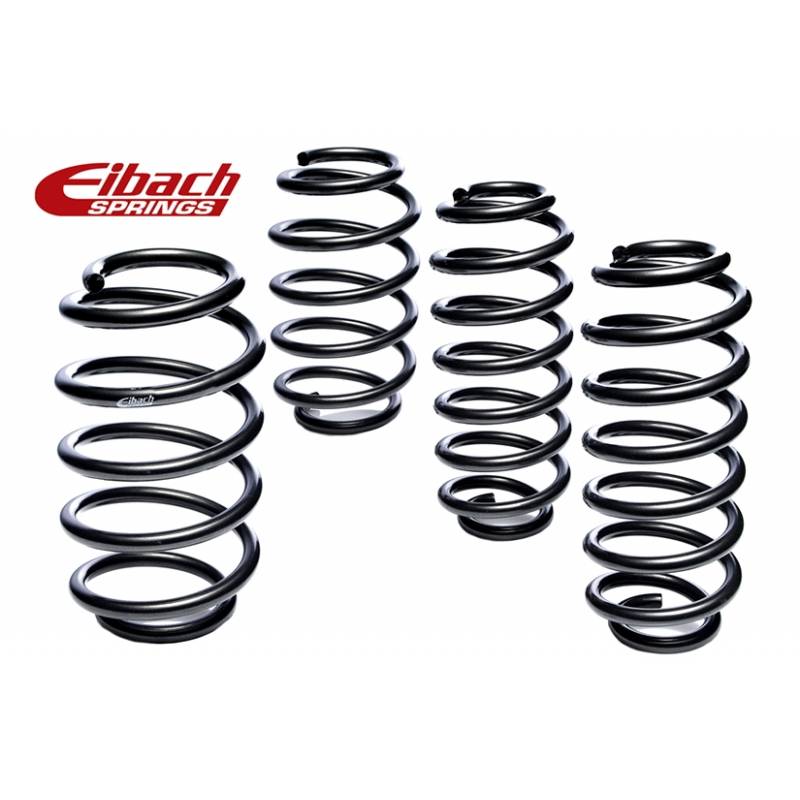 H&R Springs (51831)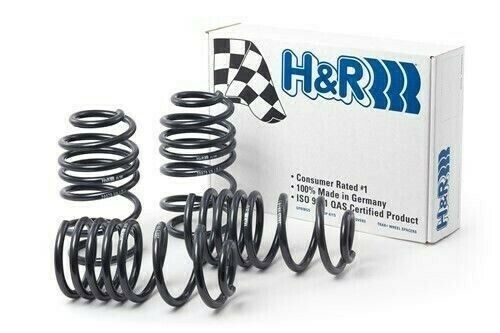 Spoon Lowering Springs
Can be purchased on their official USA site.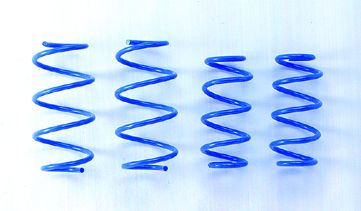 Sway Bar
Progress 2015+ Rear Anti-Sway Bar (62.1061)
Progress makes the most recommended rear sway for Fits on FitFreaks and FB Groups. You can purchase and read more about it on the official site. Installation instructions are here.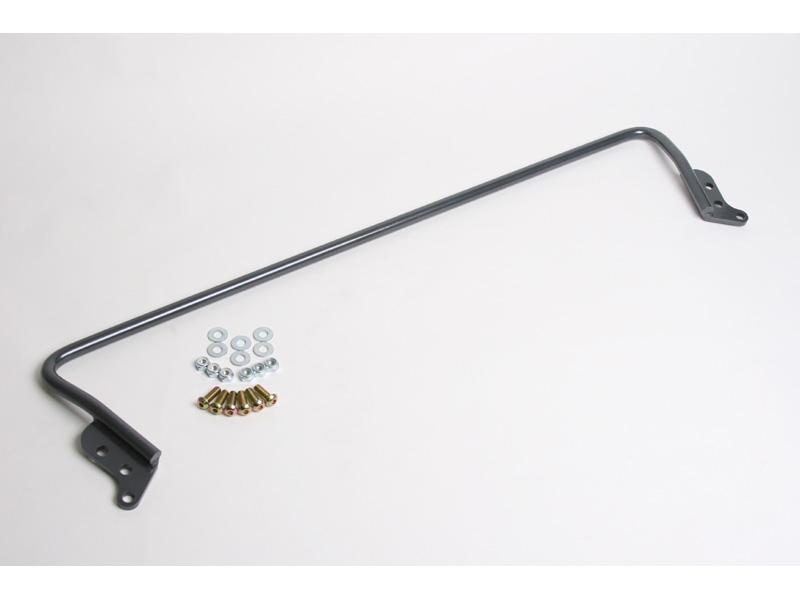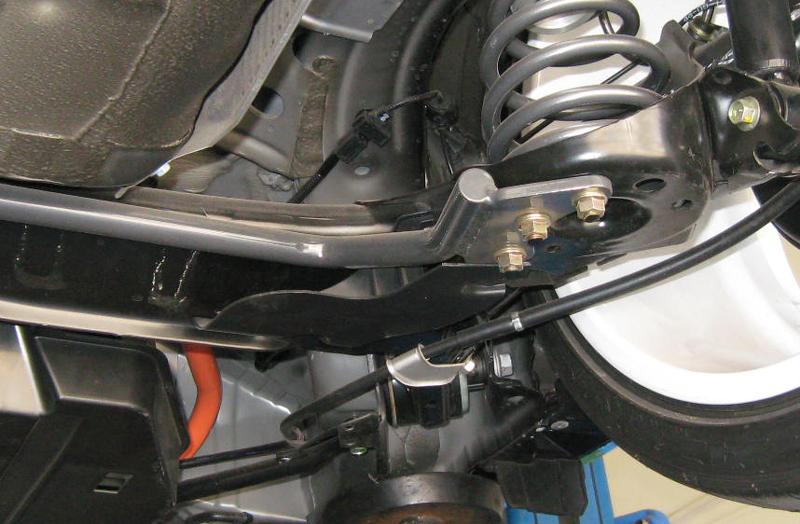 Coilovers are shock absorbers designed to be able to adjust ride height, and specifically to improve handling. Ride quality may suffer depending on the suspension options selected as lowering a car can mean a bumpy ride. The main purpose of these devices is to reduce body roll and increase corner speed.
If you pick the right suspension components, you will make your car feel like it's on rails reducing body roll, and increasing your cornering abilities!