Exhaust
Exhaust Choices for GD3?
Which ever way you go with an exhaust system, you have two choices: Cat-Back Exhaust and Axle-Back Exhaust. Axle back is where the mid piping is not changed from stock, or custom mid-piping is built, while cat back exhaust systems start after the catalytic converter to the muffler.
Test Pipe / B-Pipe Options:
Cat Back & Axle Back Exhaust Systems:
DC Sports Exhaust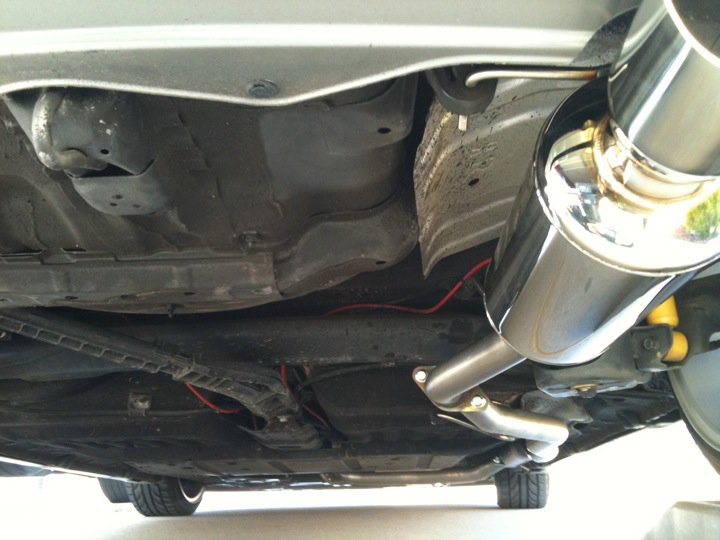 GReddy EVO2 Exhaust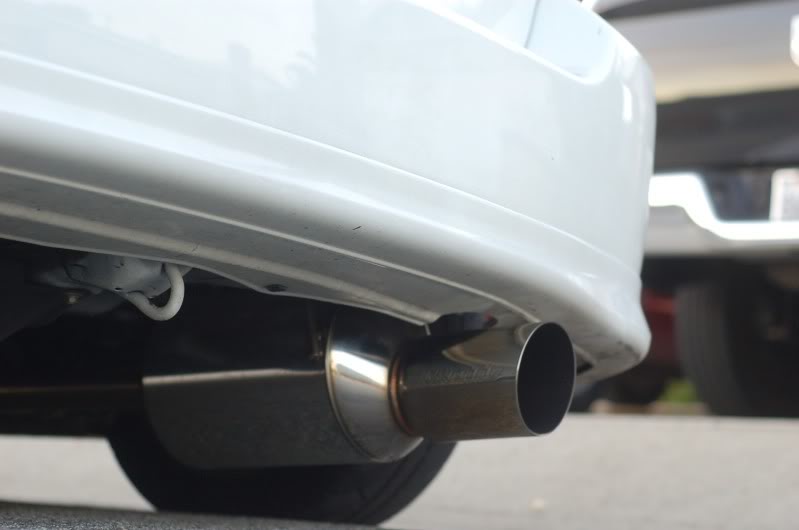 Invida N1 Exhaust
Available on Vivid Racing.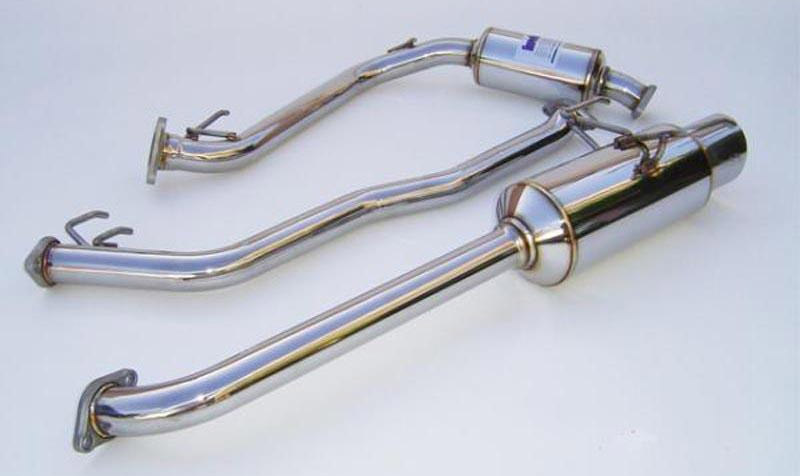 T1R S51 muffler (a.k.a. V.I.P.)
Available on AJ-Racing.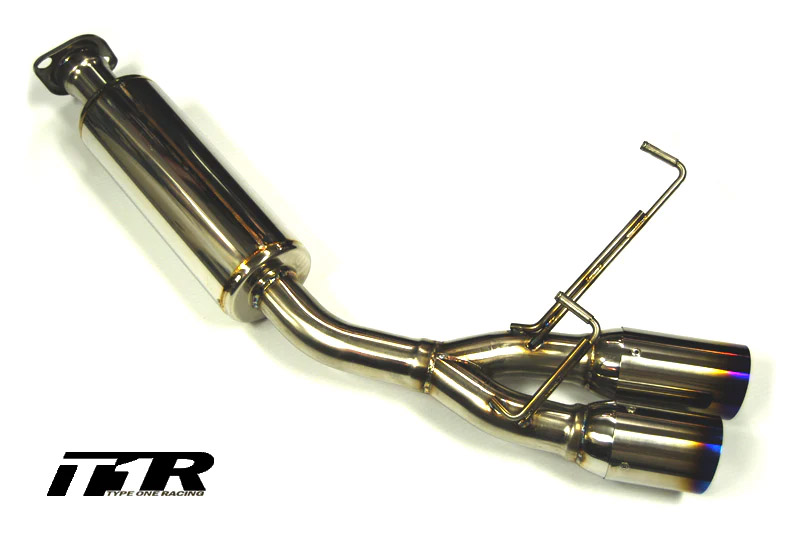 What is the function of an exhaust? It allows the gases to exit out efficiently. The flow from the engine comes through the headers, to the catalytic converter and out your exhaust. The better we make the process of moving the gases out, the better your Honda Fit performs. An exhaust can easily bump up the car's power numbers. A properly sized exhaust system allows hot gases to move properly to produce more power.
Choose the right Exhaust that will work with the your intake, header and catalytic converter to make an efficient system of power production!
When working on replacing your exhaust on your Honda Fit, you will need to lift up your car to install the piping. If you need some advice, we recommend reading about Floor Jacks to use to help move your Fit exhaust install project along in your garage.