Honda Fit GE8 (2009-2014)
The second generation Honda Fit in North America was released from 2009 to 2013 in the USA, and from 2009 to 2014 in Canada. It was powered by a 1.5 Litre SOHC VTEC engine and produced 117 HP and 106 lb-ft of torque. For a car weighing in at 1129 kgs (2489 lbs) in the base model manual version, you have a light little car (slightly heaver than the previous generation) that will get you some pretty good gas mileage.
Accessories for the GE8
For your second gen fit, the add-on accessories you pick fully depend on whether you are performance oriented and want to make your ge8 faster, or make it a head turner and visually appealing. Some people want that OEM+ look and get factory pieces from Mugen to add to their car. We've separated the types in a list to further explore accessories for your 2009-2014 Honda Fit: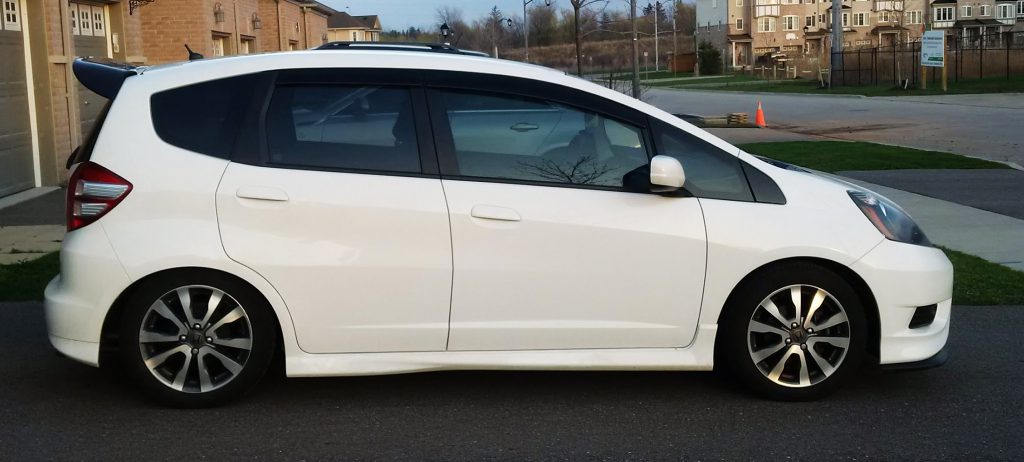 Now in terms of what the difference is over the years the GE8 fit model was available, here are pictures to show how it's changed and what a Base Model Bumper looks like and the Honda Fit Sport models looked like.
Base Model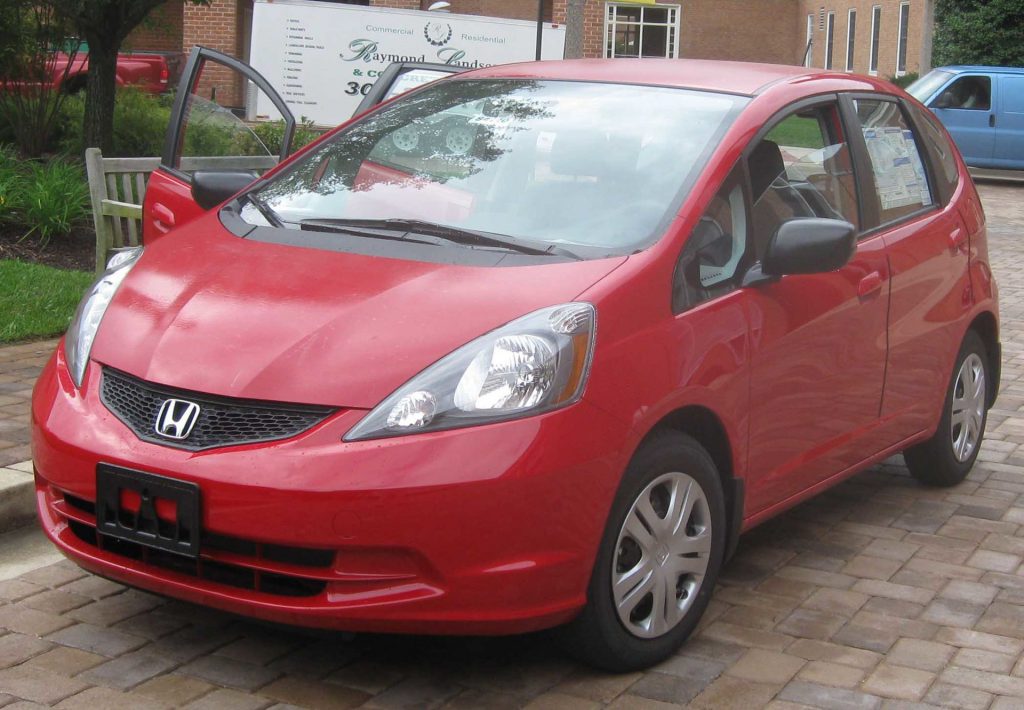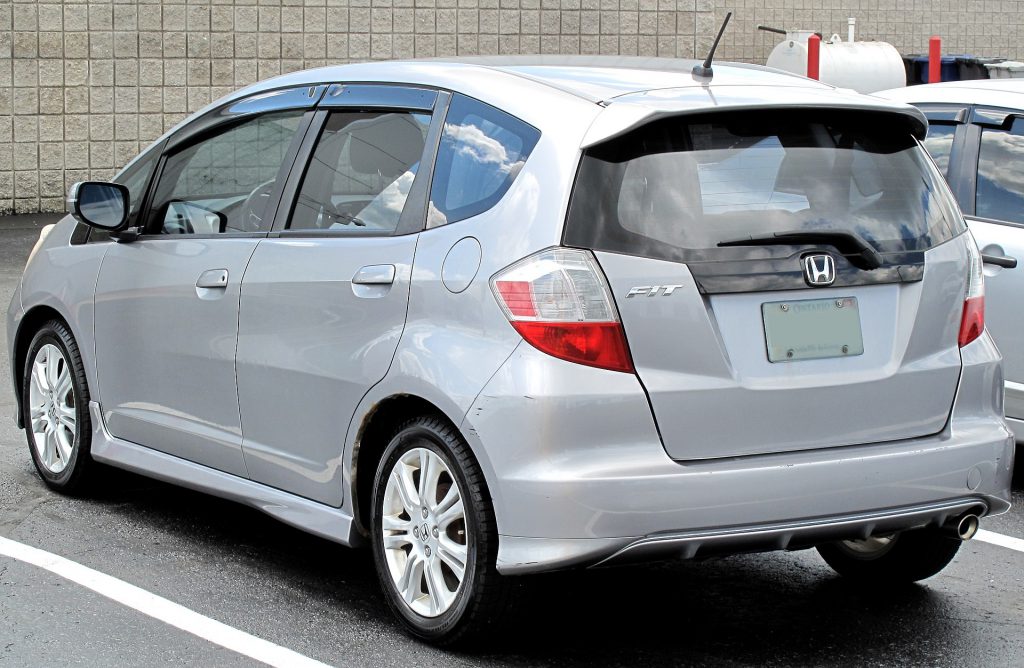 Sport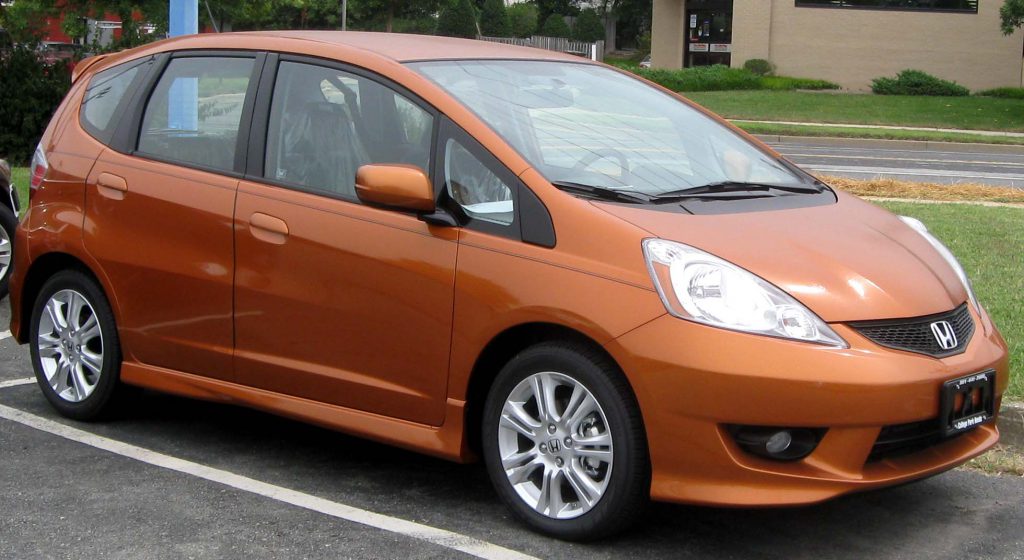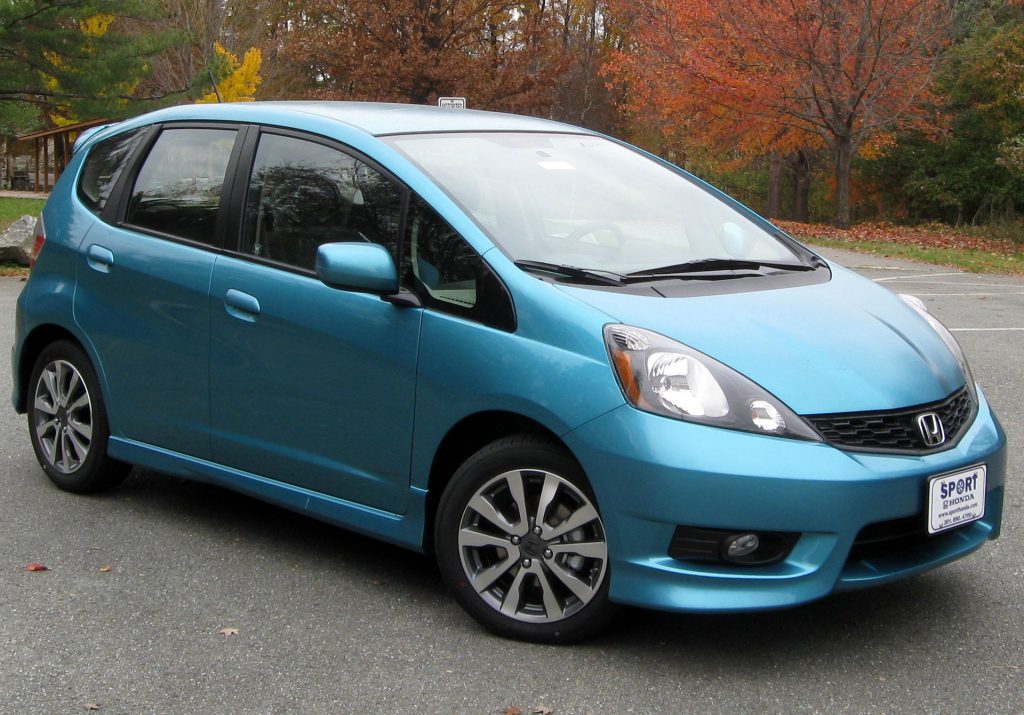 Colors (USDM)
In the five years (six in Canada) that the GE Honda Fit was sold at dealers, it was offered in a variety of colours. Here is a simple list of the paint codes when painting accessories to match your car:
Taffeta White – NH578 – 2009-2013
Alabaster Silver Metallic – NH700M – 2011-2013
Storm Silver Metallic – NH642M – 2009-2010
Polished Metal Metallic – NH737M – 2011-2013
Crystal Black Pearl – NH731P – 2009-2013
Orange Revolution Metallic – YR576M – 2009-2011
Orangeburst Metallic – YR592M – 2012
Milano Red – R81 – 2009-2013
Blue Raspberry Metallic – BG59M – 2012-2013
Tidewater Blue Metallic – B549M – 2009-2010
Celestial Blue Metallic – B564M – 2011
Reflection Blue Pearl – B579P – 2013-2014 (EV Fit)
Blue Sensation Pearl – B548P – 2009-2010
Vortex Blue Pearl – B553P – 2011-2013
Blackberry Pearl – PB83P – 2009-2010
Midnight Plum Pearl – RP45P – 2013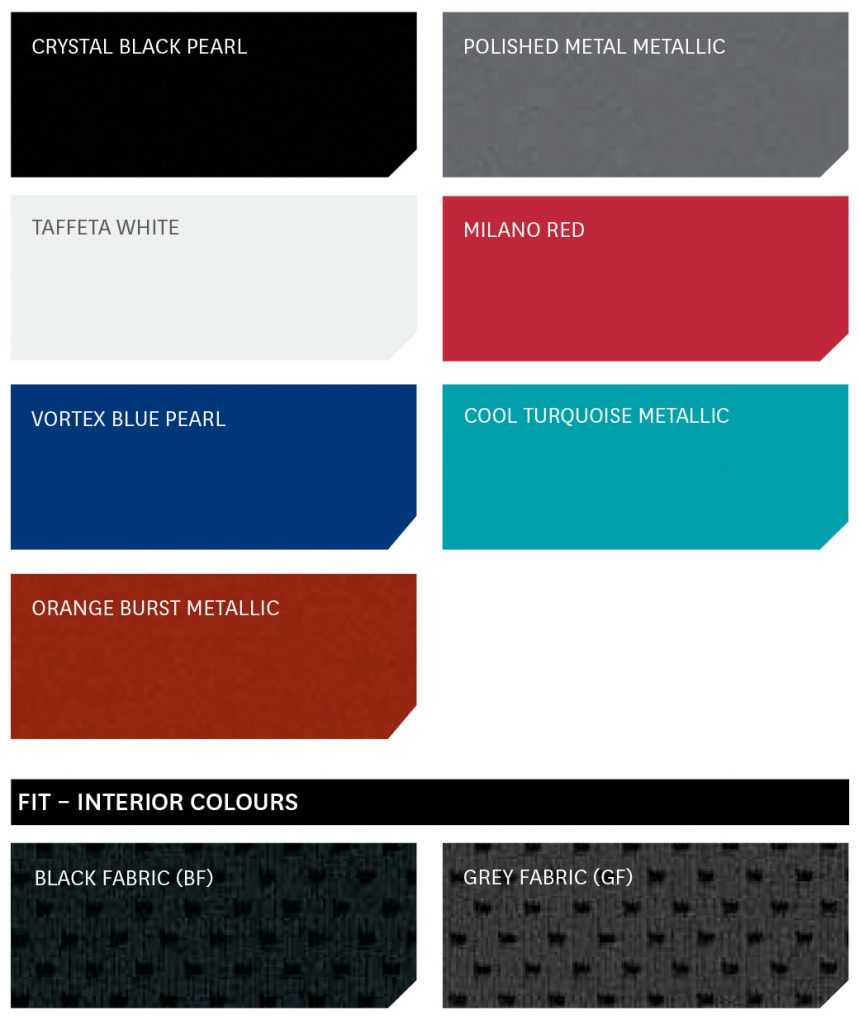 The GE8 fit got more curves than the GD3 but still retains that same look and feel but updated with a better interior. It also shares product similarities with the Honda CR-Z. Make your GE8 Fit Go!